The Kauffman Center welcomed more than 100 early career professionals on Wednesday, July 27 for its annual Young Professionals Happy Hour in Brandmeyer Great Hall.
Attendees of the event included employees and interns from Ensemble member businesses. Ensemble is the Kauffman Center's business membership program, which consists of more than 65 businesses in the Kansas City metro area and is sponsored by PNC Bank. 
The event provided these young professionals with an opportunity to meet and network with employees from dozens of businesses over hors d'oeuvres and cocktails, backed by breathtaking views of the Kansas City skyline and the musical talents of local artist, Matthew Shoaf. Between conversations, attendees had the opportunity to document the event with a 360-degree video provided by 360picKC and were able to take sneak peeks inside the Muriel Kauffman Theatre and Helzberg Hall. On these short tours, guests learned the history of the Kauffman Center and fun facts about each performance space from knowledgeable volunteer guides. 
Many young professionals used this event to get to know their coworkers better, as well as broaden their connections across Kansas City. With some guests wrapping up the final week of their summer internship, this event also served as an opportunity to celebrate their accomplishments and bid farewell to their full-time coworkers. Topics of conversation included alma maters, career goals, current position descriptions and favorite performances seen at the Kauffman Center. With phones filled with new LinkedIn connections, those in attendance left with a greater sense of community within Kansas City.   
The Kauffman Center Ensemble program is presented by PNC Bank.
About Ensemble
Ensemble is a program offered to businesses in the Kansas City area as a way to bring together leaders who value our community's iconic performing arts center. Members and their clients are invited to exclusive events and given opportunities to entertain clients at Kauffman Center performances. Businesses enrolled in the program can use their benefits to provide incentives and rewards for their employees and foster civic leadership in their companies. The program's benefits include a personal membership concierge, complimentary tickets and parking, recognition in Kauffman Center marketing materials, discounted venue rental and private backstage tours. To join Ensemble or learn more, visit kauffmancenter.org/ensemble.
Testimonial
"I cannot adequately express how delighted we are with the luncheon your organization hosted for us on May 10. It was obvious to us the first-class attributes of your staff. The food was delicious, and we thoroughly enjoyed the backstage tour. [Paul Schofer]'s presentation was also most impressive. We learned so much about the Kauffman Center for the Performing Arts. In fact, you inspired us to want to do something more for your organization." -new member, Randal Smith, President of eyeSmith 
Follow the Kauffman Center on Facebook, Twitter and Instagram to get details about upcoming performances and behind-the-scenes access.
---
Jun


29



June 29, 2022
Kauffman Center Presents, News
The Kauffman Center is pleased to announce the Kauffman Center Presents Fall 2022 Season. The fall season will bring extraordinary and diverse experiences featuring internationally recognized artists and performers for Kansas City audiences.
President and CEO Paul Schofer stated, "We're delighted to welcome back audiences and this fall season promises to deliver something for everyone! I'm not sure we've ever had such a diverse line up: classical, country, jazz, comedy, folk and even game shows! We want to be sure that everyone feels welcome and has a wonderful experience here."
The Kauffman Center Presents Fall 2022 Season
More information and updates about the Kauffman Center Presents series can be found at kauffmancenter.org/kcpresents.  Tickets are available through the Kauffman Center Ticket Office at 816.994.7222 or tickets.kauffmancenter.org.
Want to receive email updates and exclusive presale information about upcoming events at the Kauffman Center? Please visit kauffmancenter.org/sign-up.
Follow the Kauffman Center on Facebook, Instagram, Twitter and YouTube to get details about upcoming performances and behind-the-scenes access.
---
May


02



May 2, 2022
Future Stages Festival, News
Kauffman Center is thrilled to announce the young artists who will dazzle audiences in-person on Sunday, June 12 from 11 a.m. and 4 p.m. at Future Stages Festival. More than 500 youth artists from the Kansas City region will showcase a wide range of diverse performance styles.
Watch in awe as performers twirl across the Muriel Kauffman Theatre stage, harmonize in Helzberg Hall and shine on the Saint Luke's Outdoor Stage and the outdoor Community Stage. A few performance groups making their return this year include Crescendo Conservatory, Harmony Project KC and AileyCamp The Group. The Center is also proud to feature 12 first-time festival performers including St. Joseph's Arts Academy, Jasmine Dance Groups and Lawrence Arts Center Irish Dancers. These are only a few of the extremely talented youth groups that will be highlighted at the festival. See the complete list of performance groups below.
Youth performance groups that will join the 2022 festival include:
5 Star Jazz Band
A-Flat Youth Orchestra
AileyCamp The Group
Bharathanatyam from Chilanka School of Dance
Camerata Orchestra – Harmony Project KC
Chinese School of Greater Kansas City
Creative Emajinations FreeStyle Dancers
Crescendo in Motion
First Act Dance Company
IGNITE Youth Contemporary Dance Group
Jasmine Dance Group
Kansas City Aerial Arts
Kansas City Institute of Chinese Language and Culture dance team
Kathak Aura
KC Youth Percussion Ensemble
KCYA Community School of the Arts Dancers
Kauffman Center Artful Poetry Youth Winners

Lawrence Arts Center Irish Dancers
Lawrence Ballet Theatre
Los Bailadores de Kansas City
Lyric Singers of St. Joseph Youth Chorale
MSACP Orchestra
O'Riada Manning Academy of Irish Dance
Ovation from The Culture House
Priscilla & Dana's Tap Dance Company
Rebel Song Academy by Art as Mentorship
Refine The Studio
St. Joseph Arts Academy
St. Joseph Arts Showcase
Starlight Stars
Storybook Theatre
The Kansas City Boys Choir and The Kansas City Girls Choir
The Last Carnival
The Young MAIsterSingers
Future Stages Festival is FREE and open to the public. Bring the whole family to the Kauffman Center Sunday, June 12, 2022, anytime between 11 a.m. and 4 p.m. Enjoy performances as well as fun, engaging arts activities that will be provided on the Center's south lawn and in Brandmeyer Great Hall. Youth attendees who complete a BINGO will win an activity booklet full of coloring pages, craft instructions and more.
Tickets are not required for entry, but registration is encouraged. RSVP to receive updates and reminders about the festival. All registrants will be automatically entered into a drawing for a 4-pack of tickets to an upcoming Kauffman Center Presents performance.
Future Stages Festival is presented by Premier Partner Saint Luke's Health System. This event is also supported in part by PNC, Richard J. Stern Foundation for the Arts – Commerce Bank Trustee, Anonymous, National Endowment for the Arts, Marlese and Robert Gourley Children's Fund, Frank and Margaret McGee Fund, Missouri Arts Council, NuWin Foundation and JE Dunn.
Additional support provided by media partners Cumulus Media and KCUR 89.3 and 91.9 Classical KC.
ABOUT THE OPEN DOORS PROGRAM
The Kauffman Center Open Doors program connects young people to the arts through three major components:
The Open Doors Spotlight on Youth initiative offers year-round programs and engagement opportunities that connect young people with the Kauffman Center.
The Open Doors Community Tickets program offers free and reduced price performance tickets to underserved audiences through local social service agencies and schools.
The Open Doors Transportation Fund helps schools offer high-quality performing arts experiences to students by eliminating or defraying the costs of bus transportation.
More information about Open Doors programs is available at: kauffmancenter.org/open-doors.
Follow the Kauffman Center on Facebook, Twitter and Instagram to get details about upcoming performances and behind-the-scenes access.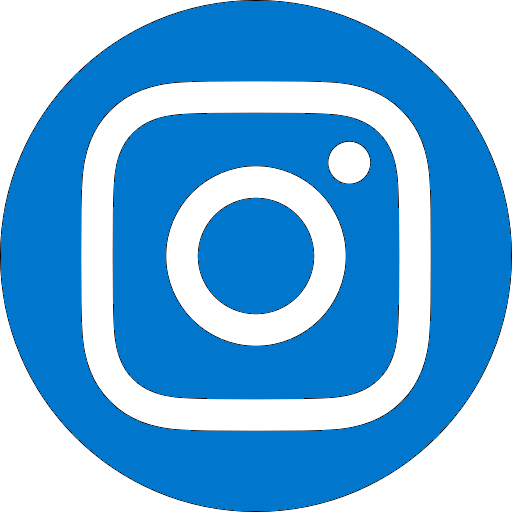 ---
The Kauffman Center for the Performing Arts was thrilled to open its doors this fall after a long-awaited intermission. The reopening included hosting the Ensemble business membership group at the Center for various networking and special events.
August 10: PNC Pop-Up Performance and Networking Reception


Historically, Ensemble business members are invited to the Kauffman Center three times each year to attend a PNC Pop-Up performance and networking reception. After nearly 16 months without attending in-person events, Ensemble members returned to the Kauffman Center for a surprise musical performance by Kansas City native Lauren Krum. The audience was seated on the Helzberg Hall stage and enjoyed an intimate concert as Lauren's tender and unique voice warmed Helzberg Hall for a remarkable evening of music.
October 19: Ensemble Annual Member Reception

Julia Irene Kauffman, chairman of the Kauffman Center board of directors and Paul Schofer, president & CEO of the Kauffman Center, greeted members at the Ensemble Annual Member reception on Oct. 19, which was held in Brandmeyer Great Hall. Together, members raised a glass to the following Ensemble members celebrating five-year Ensemble membership anniversaries:
Imperial PFS
McCownGordon Construction Company
SpecChem LLC
Straub Construction Company, Inc.
November 2: Fall Chef's Table Dinner sponsored by RSM US LLP

This dinner experience, which is uniquely curated three times each year for Ensemble members and guests, is sponsored by RSM US LLP. Kauffman Center Executive Chef Laura Comer created an autumnal seasonal menu for Ensemble members, who were treated to this three-course meal in Brandmeyer Great Hall. Chef Comer also shared her experience as a contestant and winner of Food Network's Guy's Grocery Games.
Thank you to PNC Bank for sponsoring Ensemble and this extraordinary group of business leaders.
The Ensemble business membership program brings together Kansas City area companies that value a thriving, creative and innovative economy. We connect members, their clients and employees to inspiring activities and performances at the Kauffman Center throughout the year. To learn more, visit kauffmancenter.org/ensemble or contact Tricia Farrar, manager of corporate giving, at 816.994.7914 or tfarrar@kauffmancenter.org.
Photo credit: Don Ipock
---
The start of 2022 brings audiences three exciting Kauffman Center Presents performances. Whether you're looking for awe-inspiring stories of adventure and discovery, hilarious movie-riffing robots or crooning vocals from a jazz icon, there's something for everyone to enjoy at the Kauffman Center.
On Jan. 18, carnivore ecologist Dr. Rae Wynn-Grant kicks off the 2022 season of our National Geographic Live speaker series. This incredible presentation features Wynn-Grant's work to protect and restore iconic wildlife populations—grizzly bears, bison, pronghorn, cougars and more—in a region once known for its great number of wild animals.
But when the wild lands of their habitat are crisscrossed by roads, fences and ranches, how can bears and humans coexist peacefully? Dr. Wynn-Grant studies the movements and behaviors of these animals to find ways to improve the relationship between local communities and the powerful wildlife that surround them.
Join this committed carnivore ecologist for a fascinating look inside the secret lives of bears and a report from the front lines of the mission to help humans and carnivores coexist peacefully.
National Geographic Live Tickets
National Geographic Live is made possible by the Teresa and Tom Walsh Family Foundation.
Then on Jan. 22, audiences can laugh along with "Mystery Science Theater 3000 LIVE: Time Bubble Tour."
Originally airing for 11 seasons from 1988 to 1999, "Mystery Science Theater 3000" immediately won over fans and became one of the most beloved cult TV shows of all time, making a human mind experiment more entertaining than anyone could have predicted.
Fast forward to 2015 when fans of the show joined forces for a robust kickstarter campaign to revive the show for a brand new, 14-episode season that premiered on Netflix in 2017.
"Mystery Science Theater 3000 Live" then took their hilarious act on the road. First with the "Watch Out for Snakes! Tour" in 2017, then "30th Anniversary Tour" in 2018 followed by "The Great Cheesy Movie Circus Tour" in 2019.
Now, you have the chance to see the world's greatest – and only – movie-riffing robots live. Tom Servo (Conor McGiffin), Crow (Nate Begle) and GPC (Yvonne Freese) take you on an exhilarating rollercoaster ride through the film "Making Contact," imposed by Mad Scientist, Mega-Synthia (Yvonne Freese).
"Making Contact" appears to be a send up – or at least heavily references  –  every Spielberg movie ever made, including notes of "E.T.,"  "Poltergeist," "The Goonies," "Jaws," "Close Encounters of the Third Kind" and just a pinch of "Lincoln." Featuring animated toys in an overcrowded childhood during the '80s, complete with an evil ventriloquist dummy and heavily branded IP at almost every turn. You'll have fun watching as Emily and the Bots try to make sense of it all.
Mystery Science Theater 3000 LIVE Tickets
To cap off the month, jazz singer and pianist Diana Krall joins us on the Helzberg Hall stage to wow audiences with her stunning vocals.
Diana Krall is the only jazz singer to have eight albums debut at the top of the Billboard Jazz Albums chart. To date, her albums have garnered two Grammy Awards, ten Juno Awards and have also earned nine gold, three platinum and seven multi-platinum albums. Krall's unique artistry transcends any single musical style and has made her one of the most recognizable artists of our time.
Born in Nanaimo, British Columbia, which is outside of Vancouver, Krall began playing the piano at age 4. As a teen, she performed locally and with the encouragement of her father, a stride pianist.
Krall was still a teenager when she was awarded a scholarship to the prestigious Berklee College of Music in Boston. After two years in Boston, she moved to Los Angeles, where she met her first jazz heavyweights. In 1993, the Montreal-based Justin Time Records released her debut album, "Stepping Out." The following year she signed with GRP Records and recorded "Only Trust Your Heart."
Krall's success continued with her subsequent releases "All for You" and "Love Scenes," but her watershed moment came in 1999 with the release of "When I Look in Your Eyes." The recording spent an unprecedented 52 weeks in the #1 position on Billboard's Jazz chart, won two Grammy Awards and went platinum in the U.S. and Canada. Krall's next album, "The Look of Love," continued her international success and became a top 10 seller on Billboard's Top 200 Album charts.
Kauffman Center Presents is made possible by the John N. and Marilyn P. McConnell Foundation.
Stay up-to-date on new Kauffman Center Presents performances by following us on Facebook, Instagram and Twitter.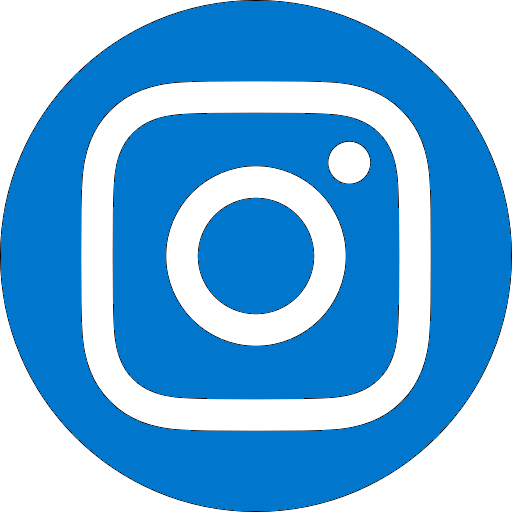 ---