The start of 2022 brings audiences three exciting Kauffman Center Presents performances. Whether you're looking for awe-inspiring stories of adventure and discovery, hilarious movie-riffing robots or crooning vocals from a jazz icon, there's something for everyone to enjoy at the Kauffman Center.
On Jan. 18, carnivore ecologist Dr. Rae Wynn-Grant kicks off the 2022 season of our National Geographic Live speaker series. This incredible presentation features Wynn-Grant's work to protect and restore iconic wildlife populations—grizzly bears, bison, pronghorn, cougars and more—in a region once known for its great number of wild animals.
But when the wild lands of their habitat are crisscrossed by roads, fences and ranches, how can bears and humans coexist peacefully? Dr. Wynn-Grant studies the movements and behaviors of these animals to find ways to improve the relationship between local communities and the powerful wildlife that surround them.
Join this committed carnivore ecologist for a fascinating look inside the secret lives of bears and a report from the front lines of the mission to help humans and carnivores coexist peacefully.
National Geographic Live Tickets
National Geographic Live is made possible by the Teresa and Tom Walsh Family Foundation.
Then on Jan. 22, audiences can laugh along with "Mystery Science Theater 3000 LIVE: Time Bubble Tour."
Originally airing for 11 seasons from 1988 to 1999, "Mystery Science Theater 3000" immediately won over fans and became one of the most beloved cult TV shows of all time, making a human mind experiment more entertaining than anyone could have predicted.
Fast forward to 2015 when fans of the show joined forces for a robust kickstarter campaign to revive the show for a brand new, 14-episode season that premiered on Netflix in 2017.
"Mystery Science Theater 3000 Live" then took their hilarious act on the road. First with the "Watch Out for Snakes! Tour" in 2017, then "30th Anniversary Tour" in 2018 followed by "The Great Cheesy Movie Circus Tour" in 2019.
Now, you have the chance to see the world's greatest – and only – movie-riffing robots live. Tom Servo (Conor McGiffin), Crow (Nate Begle) and GPC (Yvonne Freese) take you on an exhilarating rollercoaster ride through the film "Making Contact," imposed by Mad Scientist, Mega-Synthia (Yvonne Freese).
"Making Contact" appears to be a send up – or at least heavily references  –  every Spielberg movie ever made, including notes of "E.T.,"  "Poltergeist," "The Goonies," "Jaws," "Close Encounters of the Third Kind" and just a pinch of "Lincoln." Featuring animated toys in an overcrowded childhood during the '80s, complete with an evil ventriloquist dummy and heavily branded IP at almost every turn. You'll have fun watching as Emily and the Bots try to make sense of it all.
Mystery Science Theater 3000 LIVE Tickets
To cap off the month, jazz singer and pianist Diana Krall joins us on the Helzberg Hall stage to wow audiences with her stunning vocals.
Diana Krall is the only jazz singer to have eight albums debut at the top of the Billboard Jazz Albums chart. To date, her albums have garnered two Grammy Awards, ten Juno Awards and have also earned nine gold, three platinum and seven multi-platinum albums. Krall's unique artistry transcends any single musical style and has made her one of the most recognizable artists of our time.
Born in Nanaimo, British Columbia, which is outside of Vancouver, Krall began playing the piano at age 4. As a teen, she performed locally and with the encouragement of her father, a stride pianist.
Krall was still a teenager when she was awarded a scholarship to the prestigious Berklee College of Music in Boston. After two years in Boston, she moved to Los Angeles, where she met her first jazz heavyweights. In 1993, the Montreal-based Justin Time Records released her debut album, "Stepping Out." The following year she signed with GRP Records and recorded "Only Trust Your Heart."
Krall's success continued with her subsequent releases "All for You" and "Love Scenes," but her watershed moment came in 1999 with the release of "When I Look in Your Eyes." The recording spent an unprecedented 52 weeks in the #1 position on Billboard's Jazz chart, won two Grammy Awards and went platinum in the U.S. and Canada. Krall's next album, "The Look of Love," continued her international success and became a top 10 seller on Billboard's Top 200 Album charts.
Kauffman Center Presents is made possible by the John N. and Marilyn P. McConnell Foundation.
Stay up-to-date on new Kauffman Center Presents performances by following us on Facebook, Instagram and Twitter.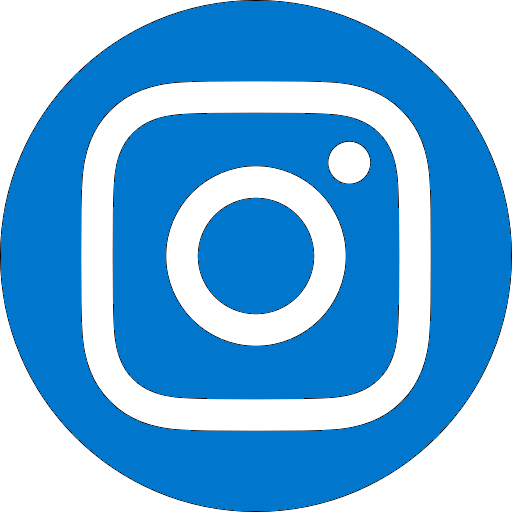 ---
The greatest big band of all time will perform its greatest hits show at the
Kauffman Center for the Performing Arts
— Saturday June 25, 2022 at 2:30 p.m. —
The legendary Glenn Miller Orchestra from New York will perform at the Kauffman Center June 25, 2022, as part of their world-wide tour. The world-famous group will bring timeless classics like "In the Mood," "Moonlight Serenade, " "Chattanooga Choo Choo," "Pennsylvania 6-5000," "String of Pearls" and "Tuxedo Junction" back to the stage. Even 80 years after founding his famous orchestra, Glenn Miller's music is alive and well.
During what promises to be a memorable matinee concert, 18 musicians and singers will bring the unforgettable Glenn Miller sound to Muriel Kauffman Theatre, performing timeless songs. Whether you're a jazz and swing fan, or simply a romantic at heart, this evening will transport you back in time. The legendary Glenn Miller was the most successful dance bandleader of the 1930 and 1940s Swing era.
Producer Didier Morissonneau is proud to bring the most famous orchestra of all time to the Kansas City music scene to perform its classic two-hour greatest hits show!
The Glenn Miller Orchestra
The Greatest Hits Show
Saturday, June 25, 2022 at 2:30 p.m.
Muriel Kauffman Theatre
Tickets are on sale now at kauffmancenter.org, by phone at 816.994.7222 or at the Kauffman Center Box Office. Tickets range from $51 to $71 plus applicable fees.
Follow the Kauffman Center on Facebook, Instagram and Twitter to get details about upcoming performances and behind-the-scenes access.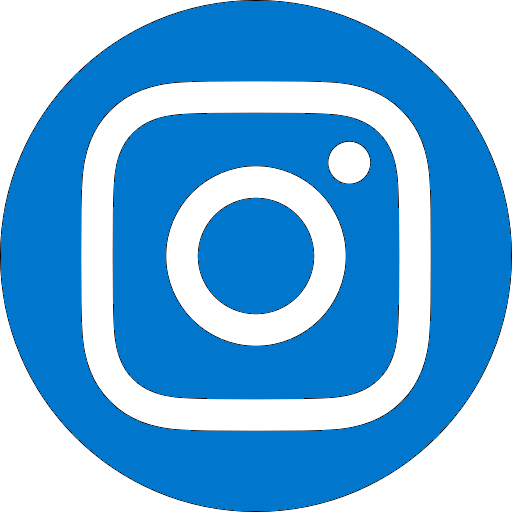 ---
Oct


12



October 12, 2021
Kauffman Center Presents, News
Kauffman Center Presents

 

Pink Martini featuring China Forbes
and Asleep at the Wheel this fall

 
Featuring a dozen musicians, with songs in 25 languages, Pink Martini performs its multilingual repertoire on concert stages on six continents. After making its European debut at the Cannes Film Festival in 1997 and its orchestral debut with the Oregon Symphony in 1998, the band has gone on to play with more than 50 orchestras around the world.
Drawing inspiration from music from all over the world and crossing genres of classical, jazz and old-fashioned pop,  Thomas Lauderdale founded the "little orchestra" Pink Martini in 1994 to provide more beautiful and inclusive musical soundtracks around issues of social change.
One year later, Lauderdale called China Forbes, a Harvard classmate who was living in New York City, and asked her to join the band. With Pink Martini, China has appeared on The Late Show with David Letterman, Late Night with Conan O'Brien, The Tonight Show with Jay Leno and Later with Jools Holland. She has performed songs in over 20 languages and has sung duets with Rufus Wainwright, Michael Feinstein, Carol Channing and many others. 
Pink Martini has released 11 studio albums on its own independent label Heinz Records (named after Lauderdale's dog), selling over 3 million albums worldwide. In 2019, the band released two EPs featuring the vocals of Pink Martini's newest members Jimmie Herrod and Edna Vazquez. Both vocalists have toured with the band for the past year and are officially part of the group with the release of Herrod's EP Tomorrow and Vaquez's Besame Mucho, both of which were co-produced by Thomas Lauderdale and China Forbes.
"We're very much an American band, but we spend a lot of time abroad and therefore have the incredible diplomatic opportunity to represent a broader, more inclusive America… the America which remains the most heterogeneously populated country in the world… composed of people of every country, every language, every religion," says Thomas Lauderdale.  
Tickets for Pink Martini featuring China Forbes range from $39 to $79 plus applicable fees. Tickets are available through the Kauffman Center Box Office at (816) 994-7222 or online at kauffmancenter.org.   
On Oct. 30, 2021, Asleep at the Wheel takes the Muriel Kauffman Theater stage for the evening. Inspired by Western swing and honky-tonk country, the band has accrued 10 Grammy Awards. 
Founded in 1970 by Ray Benson, Asleep at the Wheel has been part of the American roots music landscape for more than 50 years. Although the band got its start on a farm in Paw Paw, West Virginia, Asleep at the Wheel became a cornerstone of the Austin, Texas, scene upon its arrival in 1973.
This fall, a career retrospective recorded with the current lineup and a few special guests, will carry the band back onto the road, where they've remained a staple for five decades.
Fifty years in,  some of its members and audiences represent a new generation. That far-reaching appeal remains a testament to Benson's initial vision.
"How do you keep this music going?" Benson asks. "Well, you've got to have some young people. If young people aren't doing this, then we're just a museum – and I don't want to be a museum."
Tickets for Asleep at the Wheel range from $39 to $59 plus applicable fees. Tickets are available through the Kauffman Center Box Office at (816) 994-7222 or online at kauffmancenter.org.  
Follow the Kauffman Center on Facebook, Twitter and Instagram to get details about upcoming performances and behind-the-scenes access.
---
Oct


07



October 7, 2021
Kauffman Center Presents, News
Classical-meets-hip-hop duo and 

fi

ve world-class illusionists


take the Muriel Kauffman Theatre stage
Classical-meets-hip-hop duo, Black Violin, returns to Muriel Kauffman Theatre for their Impossible Tour on Wednesday, October 27, 2021, at 7:30 p.m. 
Black Violin is led by classically trained string players Wil Baptiste (viola) and Kev Marcus (violin). The band uses their unique blend of classical and hip-hop music, often described as "classical boom," to overcome stereotypes and encourage people of all ages, races and economic backgrounds to join together to break down cultural barriers.  
For 16 years, Kev Marcus and Wil Baptiste have been merging string arrangements with modern beats and vocals. The two were classically trained on the violin and viola through their high school and college careers. Post-college, they reconvened to produce beats for South Florida rappers, and began building an audience in local clubs. They later went on to win Showtime at the Apollo in 2005 and eventually sold-out headline performances at venues across the country, including a sold out two-night headline run at The Kennedy Center in 2018.  
Black Violin continues to inspire youth through their nonprofit organization The Black Violin Foundation. The organization is dedicated to empowering youth by working with them in their communities to provide access to quality music programs that encourage creativity. Each year the foundation's inaugural program provides scholarships and grants to youth who would like to continue their musical education through a program of their liking that fosters musical creativity and innovation. Black Violin has spent the last year finding creative ways to share their music with fans during the pandemic lockdown, aiming to uplift spirits and connect with fans from afar during a time of uncertainty. 
Black Violin's Impossible Tour will spread the message that anything is possible and there are no limits to what one can achieve, regardless of circumstance. Tickets for this event range from $29 to $59, plus applicable fees. Tickets can be purchased at the Kauffman Center Box Office, by calling 816.994.7222, or online at kauffmancenter.org. 
5 World Class Illusionists, 1 Incredible Show. Direct from London's West End, Champions of Magic performs their dazzling show on the Muriel Kauffman Theater stage on Sunday, October 31, 2021 at 4 p.m. 
Champions Of Magic started touring in October 2013, and has since completed six U.K. tours, and a U.S. tour in 2017. Their skills have been featured on-screen worldwide, with appearances on The CW's Penn & Teller: Fool Us, NBC's Caught on Camera with Nick Cannon, The Today Show, and  Access Hollywood Live. 
The group has more than 30 million online views, in addition to a live, worldwide audience reaching the hundreds of thousands. Each team member specializes in a different type of magic: illusionists Young & Strange, close-up magician Kayla Drescher, escapologist Fernando Velasco, and mind reader Alex McAleer. 
The Champions Of Magic team shares incredible interactive magic, an impossible escape from Houdini's water torture cell, a mind-blowing prediction that must be seen to be believed, levitation high above the stage, and a finale beyond explanation. From unbelievable mind-reading and stunning close-up tricks, to massive stage-filling illusions, these magicians were born to bend minds. 
Tickets for this event range from $25 to $45, plus applicable fees. Tickets can be purchased at the Kauffman Center Box Office, by calling 816.994.7222, or online at kauffmancenter.org. 
Follow the Kauffman Center on Facebook, Twitter and Instagram to get details about upcoming performances and behind-the-scenes access.
---
Aug


20



August 20, 2021
Kauffman Center Presents, News
Martina McBrid
e, and
Madeleine 
Peyroux
 and Paula Col
e

to 
p
erform at the Kauffman Center this 
f
all
Grammy-nominated Martina McBride has sung her way to the top of the charts with six No. 1 hits and has sold more than 18 million albums since her rise to fame began in 1993. McBride will bring her repertoire of country hits to the Kauffman Center on Aug. 29, 2021, on the Muriel Kauffman Theatre stage. 
In 2017, McBride celebrated her 25th year of touring, and she certainly has something to show for it. McBride has secured fourteen Gold, nine Platinum, three Double Platinum and two Triple Platinum certifications after she released hit albums such as Wild Angels and Evolution. McBride has been nominated for and received a multitude of awards including four wins from the Country Music Association and three Academy of Country Music Awards for Female Vocalist of the Year. She has also earned the honor of performing on some of the biggest stages in music, including at the Grammys and the Country Music Awards. 
McBride continued to make music over the years while expanding her reach into the world of food with two cookbooks: Around the Table and Martina's Kitchen Mix: My Recipe Playlist for Real Life. McBride has inspired many as she developed her Team Music is Love charity initiative. This initiative focuses on fundraising and volunteer projects that support causes such as hunger relief, cancer research, combating domestic violence and helping children in need. McBride has been awarded the Covenant House Beacon of Hope Award and Music Business Association's prestigious Harry Chapin Memorial Humanitarian Award for her philanthropic efforts on behalf of domestic violence. 
Tickets for this must-see performance range from $39 to $119, plus applicable fees. Tickets can be purchased at the Kauffman Center Box Office, by calling 816.994.7222, or online at kauffmancenter.org. 
Next, join the Kauffman Center for an unforgettable evening featuring two legends performing hits from their illustrious albums. Paula Cole joins Madeleine Peyroux on Sept. 30 at 7 p.m. on the Helzberg Hall stage in celebration of Peyroux's breakthrough album, Careless Love, and Cole's double-platinum album, This Fire.  
Madeleine Peyroux brings her distinctive blend of swing-era jazz, country, blues, gospel and other acoustic forms to her hit Careless Love album. The album, which took only three months to create, debuted in 2004 and sold 500,000 copies within its first year. In contrast to her first album in 1996, Careless Love conveys a mature, emotional depth and highlights Peyroux's rhythmic pliability.  
"2004…2005…the date stamp on any music performance can be a distracting thing. The more inspired and singular the music, the less that seems to matter. Timeless is what we call music that reaches the heart and stops the clock. Few are able to attain that, fewer with consistency. For the ones who do, it can take a while navigating one's career path to get there, to make timeless happen. Madeleine Peyroux achieved it on her second album." 
—Ashley Kahn, American Music Historian, January 2021  
In 1996, Paula Cole released her self-produced, second album, This Fire. It was incendiary, a double-platinum smash. The first single, Where Have All The Cowboys Gone? catapulted to the Top 10. Cole is a seven-time Grammy nominee and was the first woman to be nominated as Producer of the Year with no collaborators. Her second single, the anthemic I Don't Want to Wait, dominated charts for a year and then lived again as the well- loved theme-song for Dawson's Creek.  
Cole pushes boundaries and touches hearts and minds with her songwriting. She has performed the world over, for the Troops in the Persian Gulf, to coffee houses in small towns across America, to stadiums with Peter Gabriel, to elegant theaters. Now, 25 years later, Cole will perform songs from her ground-breaking album, This Fire—a rare opportunity to witness her historical work.  
These two talented artists join forces on the Helzberg Hall stage this September. Tickets for this event range from $39 to $69, plus applicable fees. Tickets can be purchased at the Kauffman Center Box Office, by calling 816.994.7222, or online at kauffmancenter.org. 
Follow the Kauffman Center on Facebook, Twitter and Instagram to get details about upcoming performances and behind-the-scenes access.
---