Left, Mckenna Lewis, Kauffman Center for the Performing Arts summer intern next to her handprint on the Kauffman Center Children's Wall. Right, Jessica Scearce, Faith Andra Harris, Mckenna Lewis, Chelney Cameron were the Kauffman Center 2022 summer interns.
From the Children's Wall to the Kauffman Center Team, intern grows with the building
When Mckenna Lewis, a Wichita State University junior pursuing a Bachelor of Fine Arts in Performing Arts, was nine-years old, her family was searching for a unique way to celebrate her grandmother's 65
th
birthday. They wanted to do something personal.
"Performing arts is very special to my family. The Kauffman Center [for the Performing Arts] was doing a fundraiser for the Children's Wall project and people could donate to the organization and get their child's handprint on the wall. My family donated enough so that all three grandchildren could be recognized," Lewis said.
Although Lewis will always remember putting her handprint on the wall, she never would have guessed the role the building would play in her own life. In the summer of 2022, Lewis became the patron services management intern at the Kauffman Center. In this role, she was able to work in depth with members of the ticketing services team, volunteer team, marketing department, accounting department, and theater operations team.
"I had no idea the village of departments and people it takes year-round to make the Kauffman Center work. This internship was an eye-opening experience to witness all the moving parts that go into the organization!"
Lewis was able to experience many aspects of the Kauffman Center's day-to-day operations, but her favorite project was working on Future Stages Festival, Kauffman Center's annual event focusing on youth and arts. Future Stages Festival invites over 30 youth arts groups to perform on one of their iconic stages during a day-long event that is free to the community. 2023 will be the festival's 10th year. Lewis enjoyed how Future Stages Festival brought together all Kauffman Center departments to engage with youth and execute the event.
Although Lewis had positive experiences attending performances at the Kauffman Center while growing up, she felt working behind the scenes was a new way for her to be part of the performing arts community. And what does she think when she walks by that handprint?
"I am shocked at how different life is. I made that handprint when I was 9 years old and now I'm halfway done with college. Looking at my handprint is very nostalgic. My handprint is right next to my brother's and cousin's, and it is mind-blowing to see how much we have all grown up."
Internships at the Kauffman Center are available in the fall, spring and summer. They are offered in a number of departments including marketing, patron services, event sales and theater operations. To find out more and to apply, visit kauffmancenter.org/internships.
---
The Kauffman Center would like to congratulate and thank the following five Diamond Level volunteers who have each contributed more than 2,500 volunteer service hours.
Frank Hawk
| "It has been an enriching experience to meet the many volunteers, staff, and patrons while serving as a volunteer at the KCPA. It is rewarding to be able to enjoy these outstanding events. The architecture and beauty of the Kauffman Center makes it a privilege to serve in such an icon of Kansas City."
Vicki Dickerson | "As a new volunteer at the Kauffman Center, I quickly realized the energy and enthusiasm of other volunteers and staff was contagious and real. This was evident when COVID, should be a four-letter word, ended the 2019/2020 season in February. While the staff did a great job keeping volunteers engaged with each other, when we physically returned, restrictions and all, it was smiling eyes just above the masks and "hugs" all around. That joy continued when we saw our Patron friends, and them us. I am thankful the people of Kansas City continue to support the Performing Arts and feel lucky to be one of the many people that have and continue to represent the Kauffman Center."
Mark Dickerson | "When I was growing up our family was not exposed to the arts. Since I started volunteering here in September 2017 I have been exposed to the Symphony, Ballet, Opera and many other performances at Kauffman Center for the Performing Arts. Volunteering has broadened my experiences and I have found I like performances that I had not experienced before. Kauffman Center for the Performing Arts. Best building for performances. Best performances. Best patrons. Best staff. Best volunteers. Just the best place to volunteer!"
Blair Bieser | "The pandemic has certainly shown us how important art is – how it can comfort us when we feel alone, and how it can bring us together when our differences are dividing us. And although the performing arts posted a lot of videos, there's nothing like coming to our beautiful Kauffman Center and watching artists from around the world sing, dance, and make music for us. I've loved welcoming you back!"
Sandra Reilly | "Thank you for the opportunity to serve as a volunteer and support the success of the Kauffman Center for the Performing Arts. Always memorable and rewarding."
Learn more about the Kauffman Center's volunteer program and get involved by visiting kauffmancenter.org/volunteer or contact volunteer@kauffmancenter.org.
---
The Kauffman Center welcomed more than 100 early career professionals on Wednesday, July 27 for its annual Young Professionals Happy Hour in Brandmeyer Great Hall.
Attendees of the event included employees and interns from Ensemble member businesses. Ensemble is the Kauffman Center's business membership program, which consists of more than 65 businesses in the Kansas City metro area and is sponsored by PNC Bank. 
The event provided these young professionals with an opportunity to meet and network with employees from dozens of businesses over hors d'oeuvres and cocktails, backed by breathtaking views of the Kansas City skyline and the musical talents of local artist, Matthew Shoaf. Between conversations, attendees had the opportunity to document the event with a 360-degree video provided by 360picKC and were able to take sneak peeks inside the Muriel Kauffman Theatre and Helzberg Hall. On these short tours, guests learned the history of the Kauffman Center and fun facts about each performance space from knowledgeable volunteer guides. 
Many young professionals used this event to get to know their coworkers better, as well as broaden their connections across Kansas City. With some guests wrapping up the final week of their summer internship, this event also served as an opportunity to celebrate their accomplishments and bid farewell to their full-time coworkers. Topics of conversation included alma maters, career goals, current position descriptions and favorite performances seen at the Kauffman Center. With phones filled with new LinkedIn connections, those in attendance left with a greater sense of community within Kansas City.   
The Kauffman Center Ensemble program is presented by PNC Bank.
About Ensemble
Ensemble is a program offered to businesses in the Kansas City area as a way to bring together leaders who value our community's iconic performing arts center. Members and their clients are invited to exclusive events and given opportunities to entertain clients at Kauffman Center performances. Businesses enrolled in the program can use their benefits to provide incentives and rewards for their employees and foster civic leadership in their companies. The program's benefits include a personal membership concierge, complimentary tickets and parking, recognition in Kauffman Center marketing materials, discounted venue rental and private backstage tours. To join Ensemble or learn more, visit kauffmancenter.org/ensemble.
Testimonial
"I cannot adequately express how delighted we are with the luncheon your organization hosted for us on May 10. It was obvious to us the first-class attributes of your staff. The food was delicious, and we thoroughly enjoyed the backstage tour. [Paul Schofer]'s presentation was also most impressive. We learned so much about the Kauffman Center for the Performing Arts. In fact, you inspired us to want to do something more for your organization." -new member, Randal Smith, President of eyeSmith 
Follow the Kauffman Center on Facebook, Instagram, Twitter and YouTube to get details about upcoming performances and behind-the-scenes access.
---
Jun


29



June 29, 2022
Kauffman Center Presents, News
The Kauffman Center is pleased to announce the Kauffman Center Presents Fall 2022 Season. The fall season will bring extraordinary and diverse experiences featuring internationally recognized artists and performers for Kansas City audiences.
President and CEO Paul Schofer stated, "We're delighted to welcome back audiences and this fall season promises to deliver something for everyone! I'm not sure we've ever had such a diverse line up: classical, country, jazz, comedy, folk and even game shows! We want to be sure that everyone feels welcome and has a wonderful experience here."
The Kauffman Center Presents Fall 2022 Season
More information and updates about the Kauffman Center Presents series can be found at kauffmancenter.org/kcpresents.  Tickets are available through the Kauffman Center Ticket Office at 816.994.7222 or tickets.kauffmancenter.org.
Want to receive email updates and exclusive presale information about upcoming events at the Kauffman Center? Please visit kauffmancenter.org/sign-up.
Follow the Kauffman Center on Facebook, Instagram, Twitter and YouTube to get details about upcoming performances and behind-the-scenes access.
---
May


02



May 2, 2022
Future Stages Festival, News
Kauffman Center is thrilled to announce the young artists who will dazzle audiences in-person on Sunday, June 12 from 11 a.m. and 4 p.m. at Future Stages Festival. More than 500 youth artists from the Kansas City region will showcase a wide range of diverse performance styles.
Watch in awe as performers twirl across the Muriel Kauffman Theatre stage, harmonize in Helzberg Hall and shine on the Saint Luke's Outdoor Stage and the outdoor Community Stage. A few performance groups making their return this year include Crescendo Conservatory, Harmony Project KC and AileyCamp The Group. The Center is also proud to feature 12 first-time festival performers including St. Joseph's Arts Academy, Jasmine Dance Groups and Lawrence Arts Center Irish Dancers. These are only a few of the extremely talented youth groups that will be highlighted at the festival. See the complete list of performance groups below.
Youth performance groups that will join the 2022 festival include:
5 Star Jazz Band
A-Flat Youth Orchestra
AileyCamp The Group
Bharathanatyam from Chilanka School of Dance
Camerata Orchestra – Harmony Project KC
Chinese School of Greater Kansas City
Creative Emajinations FreeStyle Dancers
Crescendo in Motion
First Act Dance Company
IGNITE Youth Contemporary Dance Group
Jasmine Dance Group
Kansas City Aerial Arts
Kansas City Institute of Chinese Language and Culture dance team
Kathak Aura
KC Youth Percussion Ensemble
KCYA Community School of the Arts Dancers
Kauffman Center Artful Poetry Youth Winners

Lawrence Arts Center Irish Dancers
Lawrence Ballet Theatre
Los Bailadores de Kansas City
Lyric Singers of St. Joseph Youth Chorale
MSACP Orchestra
O'Riada Manning Academy of Irish Dance
Ovation from The Culture House
Priscilla & Dana's Tap Dance Company
Rebel Song Academy by Art as Mentorship
Refine The Studio
St. Joseph Arts Academy
St. Joseph Arts Showcase
Starlight Stars
Storybook Theatre
The Kansas City Boys Choir and The Kansas City Girls Choir
The Last Carnival
The Young MAIsterSingers
Future Stages Festival is FREE and open to the public. Bring the whole family to the Kauffman Center Sunday, June 12, 2022, anytime between 11 a.m. and 4 p.m. Enjoy performances as well as fun, engaging arts activities that will be provided on the Center's south lawn and in Brandmeyer Great Hall. Youth attendees who complete a BINGO will win an activity booklet full of coloring pages, craft instructions and more.
Tickets are not required for entry, but registration is encouraged. RSVP to receive updates and reminders about the festival. All registrants will be automatically entered into a drawing for a 4-pack of tickets to an upcoming Kauffman Center Presents performance.
Future Stages Festival is presented by Premier Partner Saint Luke's Health System. This event is also supported in part by PNC, Richard J. Stern Foundation for the Arts – Commerce Bank Trustee, Anonymous, National Endowment for the Arts, Marlese and Robert Gourley Children's Fund, Frank and Margaret McGee Fund, Missouri Arts Council, NuWin Foundation and JE Dunn.
Additional support provided by media partners Cumulus Media and KCUR 89.3 and 91.9 Classical KC.
ABOUT THE OPEN DOORS PROGRAM
The Kauffman Center Open Doors program connects young people to the arts through three major components:
The Open Doors Spotlight on Youth initiative offers year-round programs and engagement opportunities that connect young people with the Kauffman Center.
The Open Doors Community Tickets program offers free and reduced price performance tickets to underserved audiences through local social service agencies and schools.
The Open Doors Transportation Fund helps schools offer high-quality performing arts experiences to students by eliminating or defraying the costs of bus transportation.
More information about Open Doors programs is available at: kauffmancenter.org/open-doors.
Follow the Kauffman Center on Facebook, Twitter and Instagram to get details about upcoming performances and behind-the-scenes access.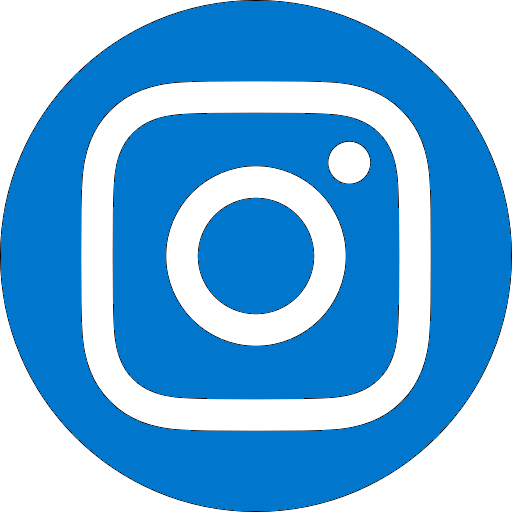 ---